Well, I began this project back in March 08 and it is time to finish them off (sort of) before I begin the Warriors of Chaos. I've had to plan pretty carefully my painting schedule over the next few months and there's not enough time for much else so I hope I can remain focused. As it stands:
- 500pts of Ogres ready for Cakecon, 18 December...
- 4 Trolls, 5 Savage Orc Boar Boys and a Goblin BSB ready for Fluffycon, 19 February...
- Warriors of Chaos army complete for Equinox, 20 March...
So that gives me 3 weeks to complete the 9 Ogres. Not such a hard ask, except these are no ordinary Ogres! The modeling inspiration for this army is the Asterix and Obliex comics. The 500pt list is as follows:
Getafix (Butcher)
2 Gauls (Bulls)
2 Gauls (Bulls)
3 Romans (Ironguts)
Chief Vitalstatistix (Maneater)
Here's how things started...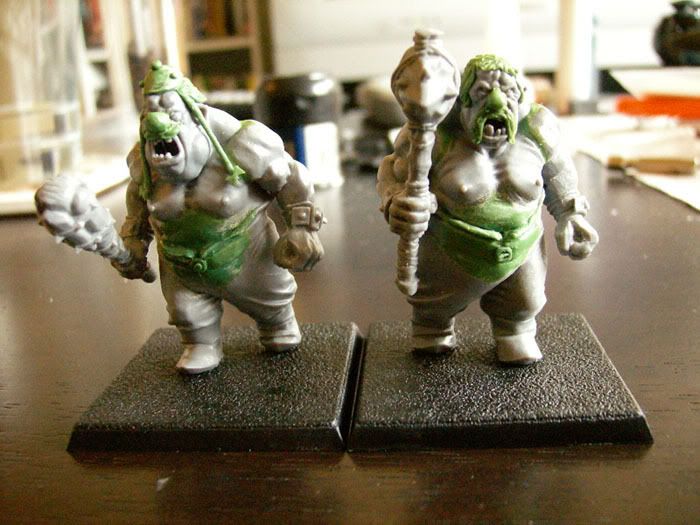 So, we have of course Obelix, Unhygienix and a random Gaul. After a bit of painting this week, Obelix is finished with a better looking menhir...
Look forward to plenty of updates with this blog in the coming weeks/months as there is plenty of Warhammer to be done!